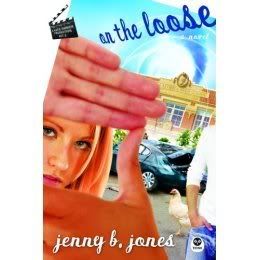 The Back of the Book:
Six months into her stay with her foster parents, Katie Parker is finally adjusting to her new family. But after a tornado rips through the town of In Between, nothing is ever the same again. When her foster mom, Millie, is diagnosed with cancer, Katie begins to doubt if God really does care. What will happen to Katie? Could she possibly have to leave In Between and the family she's come to depend on? Things spiral even further out of control when Katie juggles a science fair project, a malfunctioning best friend, spring break plans, and holding the attention of her own Prince Charming. It's going to take more than a glass slipper and some fairy dust to fix Katie Parker's problems. But will help come in time?
My Thoughts:
This book is better than the first book! It has more action and drama than "In Between", and it has multiple layers. "On the Loose" will reach girls who are going through similar things with its message. If you're a girl in a tought situation with a boyfriend, or you are in a foster home situation, this book will enlighten and inspire you to think more about your life.
I myself have a pretty good life, and this book caused me to think about my own life and how I've been living it. Jenny B. Jones is a phenomenal writer and I want to read more of her writing. I hope to read the next book in this series, if I can get a copy!
Till then, hold my place for me!
KT