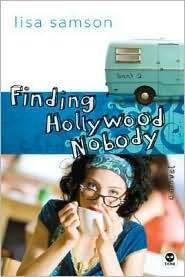 The Back Of The Book:
For fifteen-year-old Scotty Dawn, life is starting to resemble a movie.
After learning that her movie-industry mom is actually her grandmother, Scotty receives more shocking news: Her father was killed by the mob. With his murderer still at large, Scotty hides out on a film set in Texas. There she encounters old rivals, new friends, and a young girl caught in a desperate situation. But in the middle of her fears and intense loneliness, Scotty discovers the life-changing power of prayer.
Lisa Samson presents the second in a four-part series for young women. Readers will encounter entertaining stories, smart dialogue, and meaningful themes that impact their everyday lives.
My Thoughts:
This book was so much better then the first one! It kept me on my toes the whole time I read it.
I love the twists and turns in this book! There were so many surprises in this one. I can't wait till the next one comes out. I think that you should all go out and buy this book.
It made me cry, laugh, and it made me happy. I think this is the best novel that Lisa Samson has written.
Till then, hold my place for me,
KT